Wexford Tidy Towns were back on the streets of Wexford in January helping keep our town clean and beautiful. We got to try out our new machinery including our new vacuum cleaner which will be a great help in collecting all those cigarette butts. Thanks to the experts for their specialist training. We look forward to using them on our future Action Days, they have been great to use on several of our Action Days so far.
We returned to Peter's Square for more planting and weeding and nurturing in this area, that got an extensive make over last year during several of our Action Days, a lovey spot in our town. There was a practical workshop held in the 1798 Street Gardens by Betsy Hickey in March with some of our Wexford Tidy Towns volunteers there and we will be returning here soon to plant lots of bee friendly plants. We encourage everyone to plant something for the bees, for ideas check out our page here.
Some future Action Days to note are:
Saturday April 1st carpark beside Aspel's Pub, at 10am, for our spring clean Action Days. We will have our new machinery there!
Saturday April 8th the rocks lane Maudlintown at 10am. Christy Lane, who is running for Mayor of Maudlintown, will also be there. Every euro Christy gets will count as a vote, the more euros the more votes. Money will go to Mary's for a new football field so please join us if you can and bring a euro or two with you for the great cause.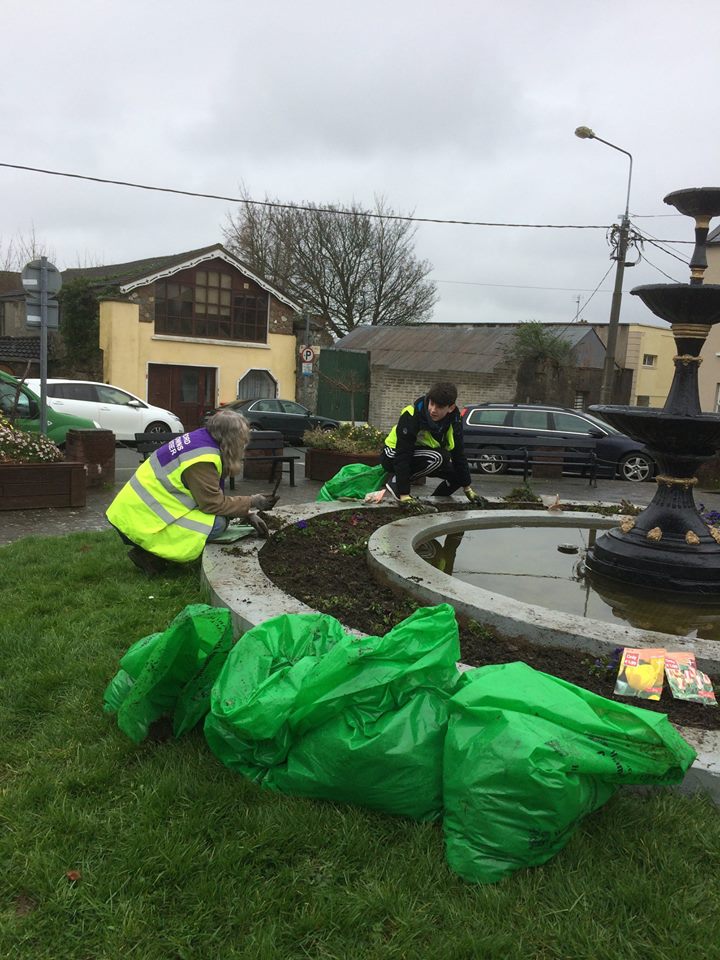 Please consider joining Tidy Towns we would be delighted to see some new faces. You will meet new friends, get plenty of fresh air and exercise but most of all you will get the greatest satisfaction of keeping the town you love looking the way you always want it to look. Message us on our Facebook Page, or email us at info@wexfordtidytowns.com