Wexford Tidy Towns have been hard at work this Spring holding some very successful Action Days, organising clean-ups, launching several new initiatives and working with the community to keep Wexford clean and beautiful. Here are some of our highlights so far this year:
We got off to a great start on the first action day on 16th January. Some of us headed to the rocks to help out the Mary's G.A.A who were holding a clean-up there. The rest of us got lots of flower bulbs sown around the town thanks to Woodies who donated hundreds of flower bulbs to help flower up the town this year.
We launched a couple of initiatives including looking at placing new cigarette bins around the main street and repairing the broken ones. Also we saw the successful launch of the Mutt Mitts initiative with the installation of new bins plus mutt mitts dispensers (doggy poo bags) placed on some of the main dog walking routes in the town. We hope to expand this scheme to other areas in the future. Please use the bags and bins to make this initiative work and see an increase of bin/dispenser locations.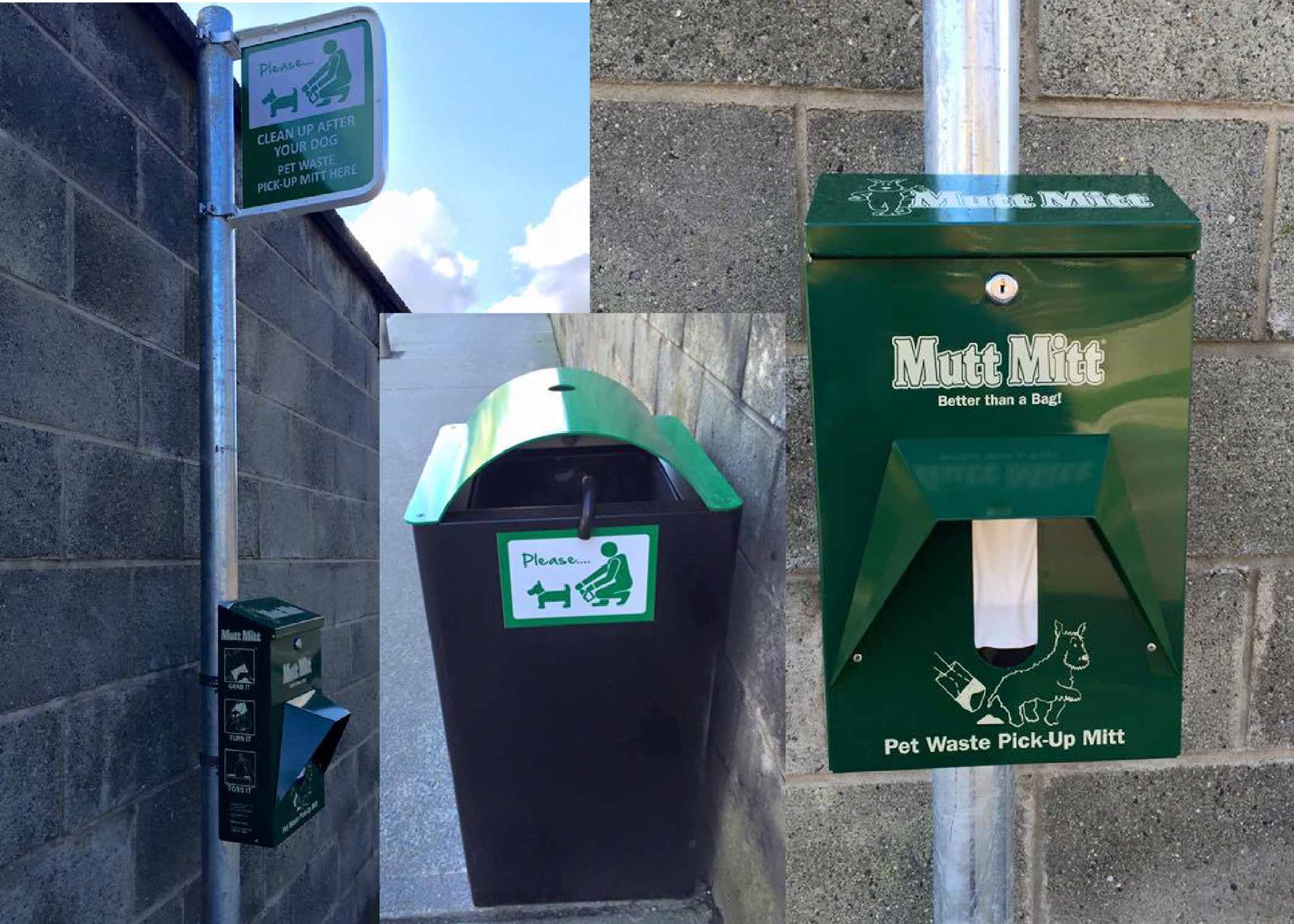 Another Action Day that was held was at the Knock in Bishopswater on Saturday March 12th. Thank you to everyone who came as we got some amazing work done. Some of our finds included 2 trolleys, a bike, half a pram and 32 bags of rubbish as you can see from the photos! Our volunteers removed a huge amount of rubbish and really improved the area.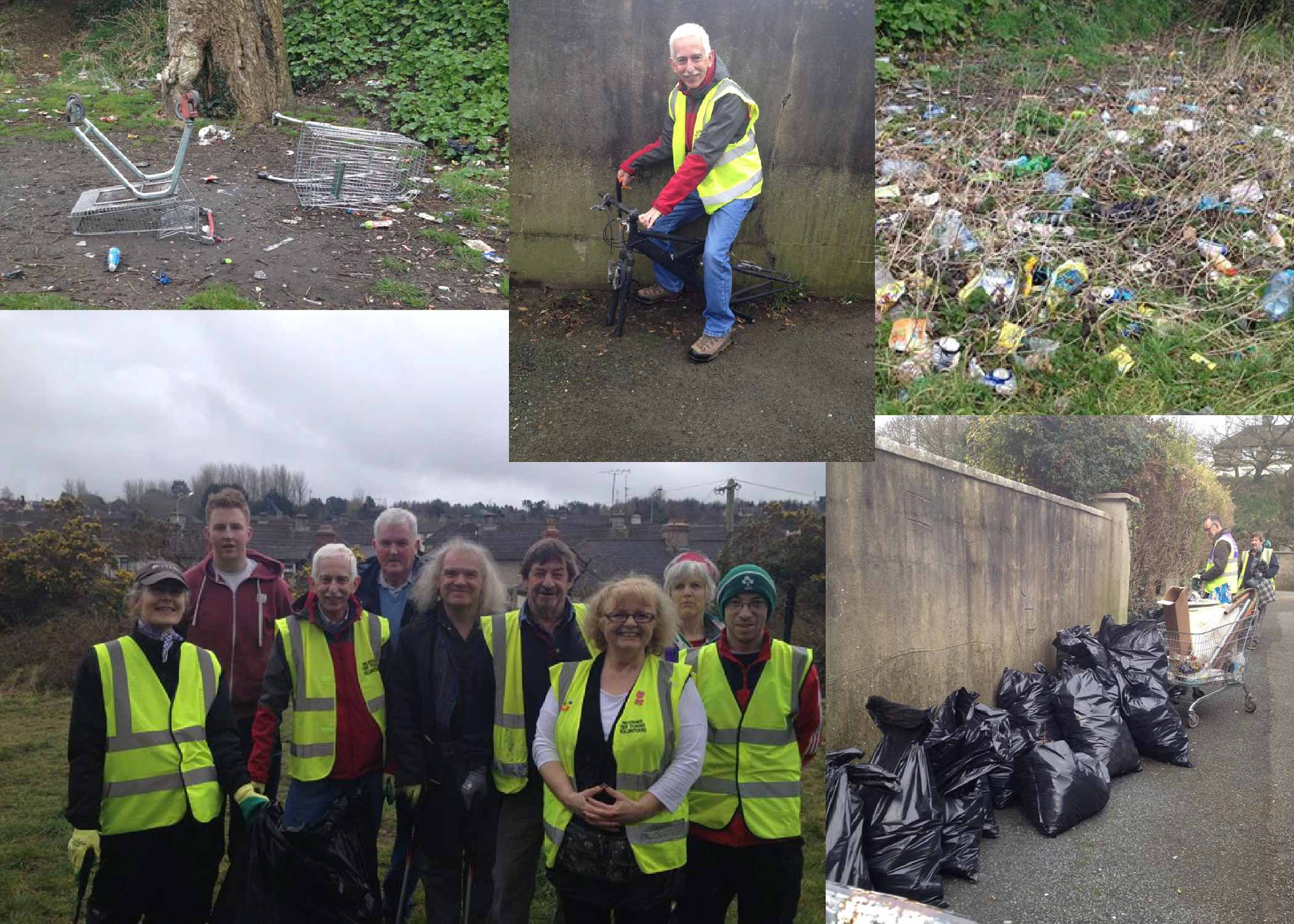 As April came we saw the launch of 2016 An Taisce National Spring Clean. We held several clean-ups this month as well as encouraged people in the community to get involved in keeping their own areas clean. We met up near Woodies and collected 12 bags of rubbish a lot of it was fast food related so please bin your rubbish when you are done eating! Lots of weeding, planting and cleaning got done in St. Peter's Square Saturday April 23rd with further painting planned for the area at one of our evening meetups during the week. We would like to thank Stuart at Aldi for donating lots of plants to Wexford Tidy Towns/Wexford in Bloom.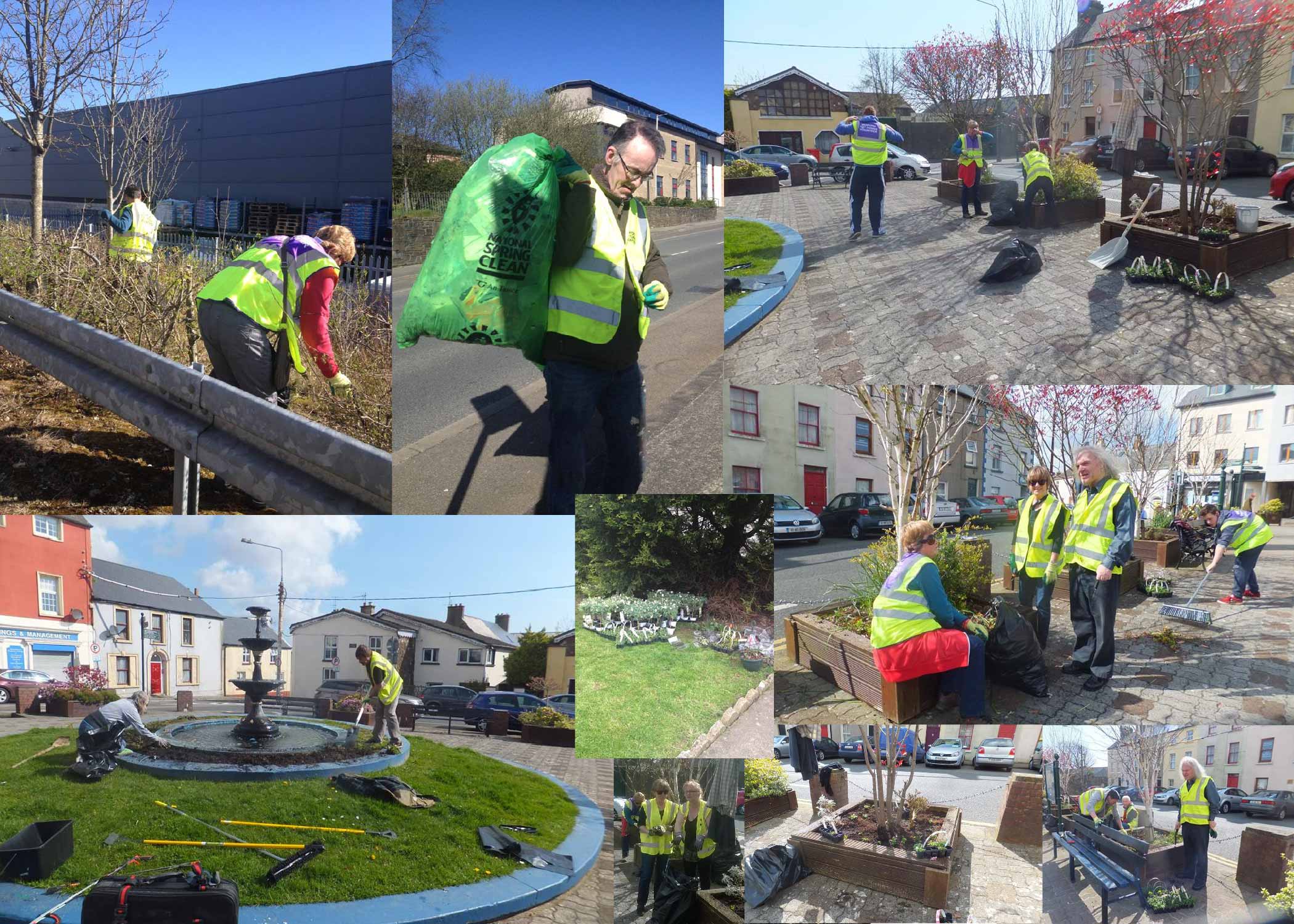 Wexford Tidy Towns have lots more events planned in the coming months keep an eye out for Wexford in Bloom who are hard at work getting ready for another Summer as they work with businesses and residents to flower up the town. We are always looking for new volunteers for our Action Days/Clean-ups or to work with groups who would like to keep their own community areas or estates clean just get in touch or turn up at one of our events.