The Tidy Towns 2014 Awards were held on the 8th September in the Helix, which was packed with representatives of Tidy Towns groups from all over the country. Wexford Tidy Towns were delighted to be there to be awarded Bronze this year in Category G (Large Town) at the National Irish Tidy Towns 2014 Competition Awards. Wexford Tidy Towns had a significant increase in points gaining 281 points an increase of 8 points. We were also awarded a Gum Litter Taskforce Award worth €1000 due to our successful Gum Litter Awareness Campaign "Bin it Your Way" that ran this year in Wexford Town.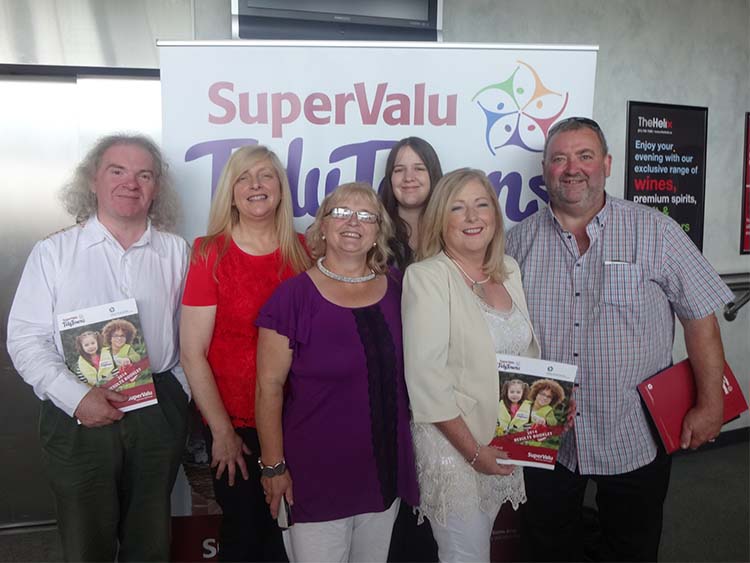 Mr. Alan Kelly, Minister for the Environment, Community and Local Government and Mr. Martin Kelleher, Managing Director of SuperValu presented the prizes to the main winners. Clonegal Co. Carlow were awarded Ireland's Tidiest Village, Kilrush, Co. Clare receiving the award for Ireland's Tidiest Small Town, Westport Co. Mayo received the award of Ireland's Tidiest Large Town, while Kilkenny City was overall winner for 2014 out of 849 towns and villages that entered this year's SuperValu National TidyTowns competition.
There was great success locally too with other Wexford County award winners including Ballycanew who won awards in the Gum Litter Taskforce award, Best Bring Back Award and Winner in the County Award section. While Blackwater was highly commended and Rosslare was Commended in the County award section. Courtown Harbour also received a Endeavour award
Well done to everyone who helped us win Bronze this year. A big thank you and congratulations to everyone who helped in any way from those on the committee to all who attend the cleanups. We are very proud of our hard working volunteers who carry out fantastic work on the cleanups from litter picking, painting, sweeping and gardening. We are also very grateful the support we receive from the council, business owners and other community groups. Thanks also to local residents who take pride in their local community by caring for and raising awareness for their own areas. The results of all this efforts are obvious in the attractive, well cared for areas we see throughout our town. Thank you everyone for helping us achieve bronze in 2014 and to make Wexford cleaner and beautiful place to live and visit
You can download a copy of the adjudication Tidy Towns 2014 report here.