The Wexford Tidy Towns volunteers and committee were out in force during the Summer months around our town. A huge amount of work was done and great results were achieved to keep Wexford clean and beautiful. We were out many times during June and July meeting regularly for our weekend Action Days where we focused on one area intensively and during weekday evenings on the Main Street and laneways of the town. Streets were swept, weeds were removed, painting was done, flowers were planted, hedges were cut, litter was picked and many more tasks were undertaken by our volunteers throughout the town. We always welcome new volunteers so please get in touch or come along to one of our clean-ups.
Well done to the residents of Trinity Street who we were delighted to meet with on the 4th July. We provided them with bags, litter pickers and gloves and they agreed to meet up every two weeks to keep the place just the way they like it. If you would like to arrange a similar clean-up of your own area we encourage residents to get in touch with us to see how we can help.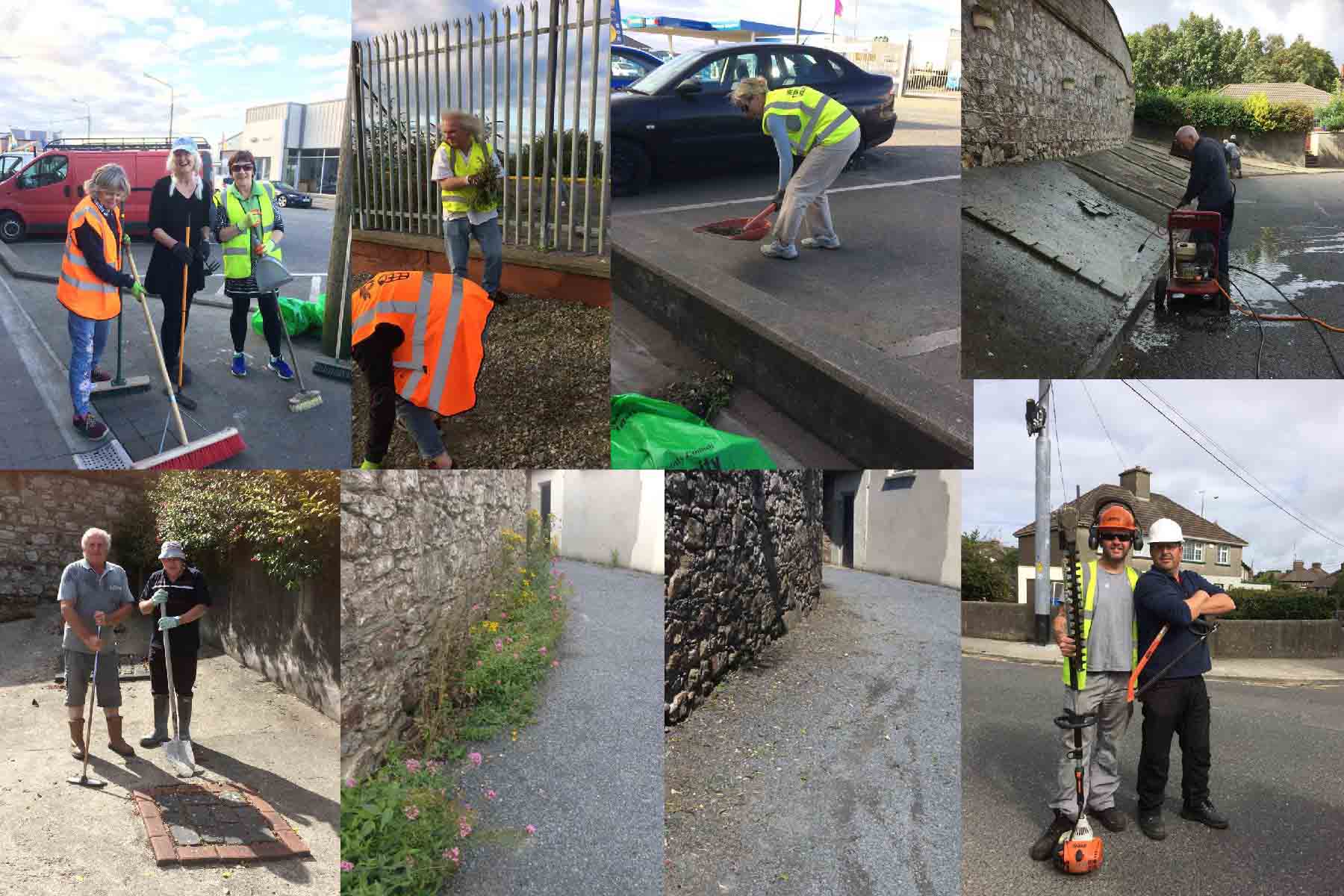 Thanks to Wexford Men's Shed who made a new flower box to replace the broken one in Peter's Square we were so happy with it. Thanks to Aldi and Lidl for their donation of plants throughout the Summer. The support to Tidy Towns is much appreciated and helps us flower up more areas of the town. We also had the Gum Litter launch by Wexford County Council in June to help encourage people to dispose of their gum responsibly and we have being distributing gum wraps to local businesses and people in Wexford.
It is great to see the Community Garden blooming this Summer which can be found on Hill Street between the Chamber of Commerce Offices and Redmond Park Wexford. Lots of herbs, lettuce, strawberries and other fruits, flowers and vegetables can be found in the garden with plans for fruit trees in the Autumn. Well done to all the groups whose hard work is helping this garden to grow with different local organisations minding different beds.
Wexford in Bloom was back delivering over 500 window boxes and baskets of colourful floral displays to businesses and residents in our town early in the Summer. Thanks to all those who took part in this great scheme and to the terrific hard work of the Wexford in Bloom committee who help brighten up our town for the community and visitors to the area, makes the town look fantastic.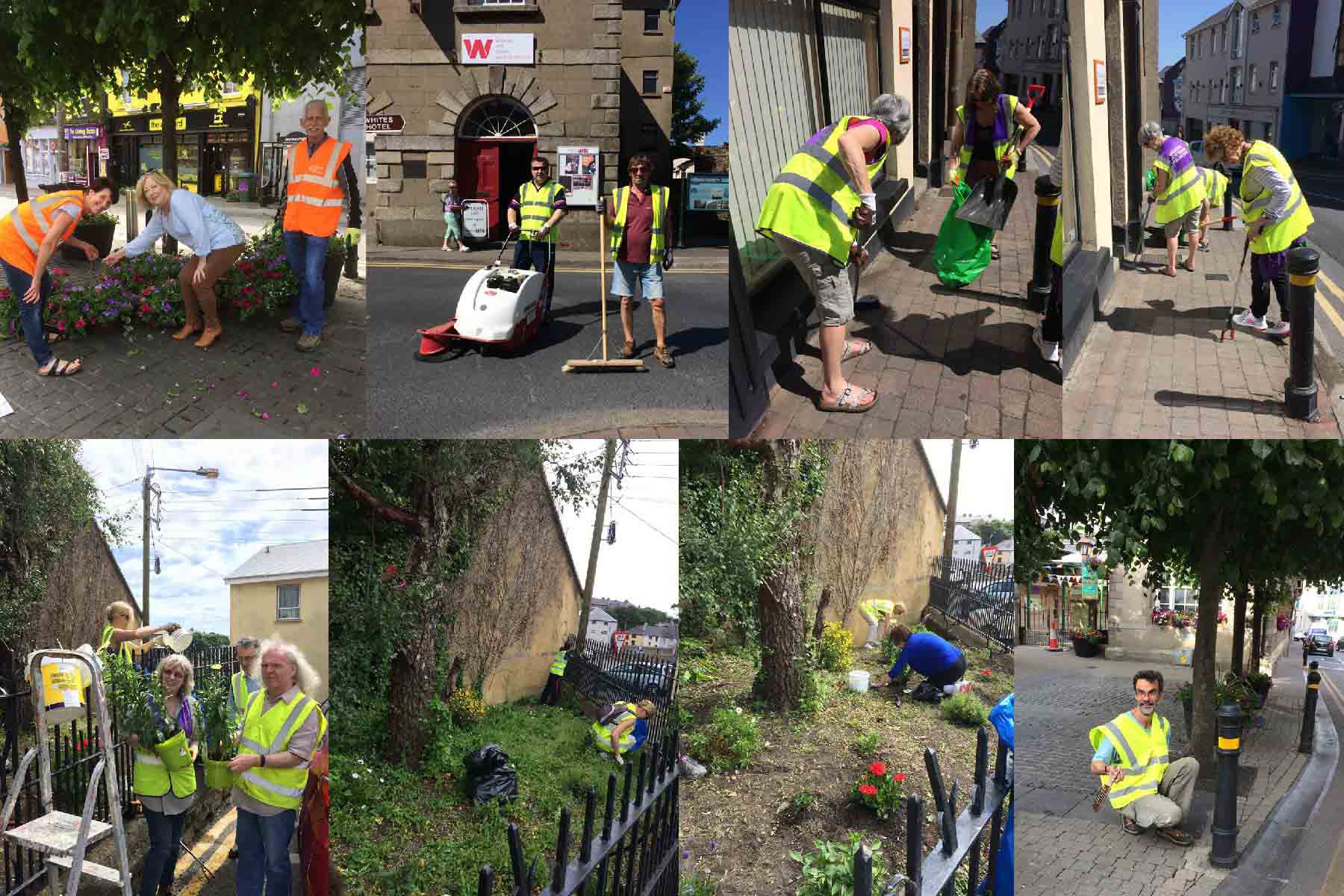 Thanks for the continued support from the community and local businesses. We are always looking for more volunteers just get in touch or turn up at one of our clean-ups. Everyone can help keep Wexford clean and beautiful!