As well as thanking all those who turn up to the cleanups we would also like to thank all those for the voluntary work they do cleaning near their own homes and businesses. So thank you Carmel, Oliver, Anne and Frank, Chris, Ger, Margaret, you know who you are and what you do. And thank you to all of you who do your own bit to keep our town clean. We always love to hear from people and the cleanups they undertake to do themselves.
Special thanks to Ger this month who spent the week cleaning up the knock on his own. Thanks to those who joined him on 31st of May to help bag all the rubbish Ger uncovered in his cleanup of the Knock. Phil, Sean, Mary, Debbie, and her little girl Kayla. The Knock is looking fantastic now and a great for the summer months ahead. More photos here.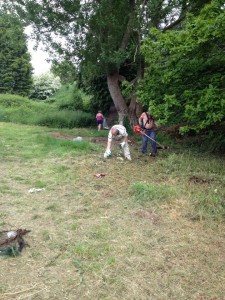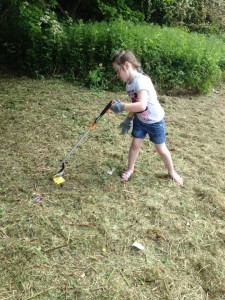 As the Tidy Towns competition is getting near and judging for the competition is taking place very soon we would really appreciate it if you would all help us by keeping outside your home or business clean and clear of rubbish.