At the awards ceremony in Emily, Co. Tipperary, on November 7th 2012, representatives of the Wexford Tidy Towns Committee were proudly presented with the Bronze Medal, awarded to Wexford Town in Sepember by the SuperValu/National Tidy Towns judges.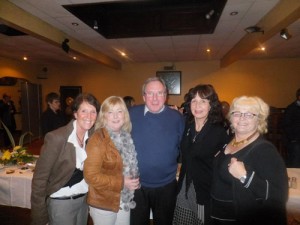 Pictured above at the Awards are Ann McCann, Mary Bowie, Ambrose Madders, Helen Corish and Philomena Murphy
Some more photos of the night follow in this slideshow. It was a great night for all with a huge sense of achievement which is due to all of the volunteers hard work. Thank you everyone!