We started off on the 1st April doing a great spring clean in the town with the use of new machinery including a sweeper, cigarette hoover and wheelie bin, delighted to have these to help us to keep Wexford clean and beautiful. On the 8th April 35 people (and 2 dogs!) turned out for the big Spring Clean at the Rocks, Maudlintown. We collected a stunning 80 bags of rubbish including lots of cans, 1 trolley, 2 fire extinguishers and 1 gas bomb among many other items. Thanks to the volunteers who joined us on the day and it was great to work with other local organisations in the area during this Action Day including St. Mary's Maudlintown.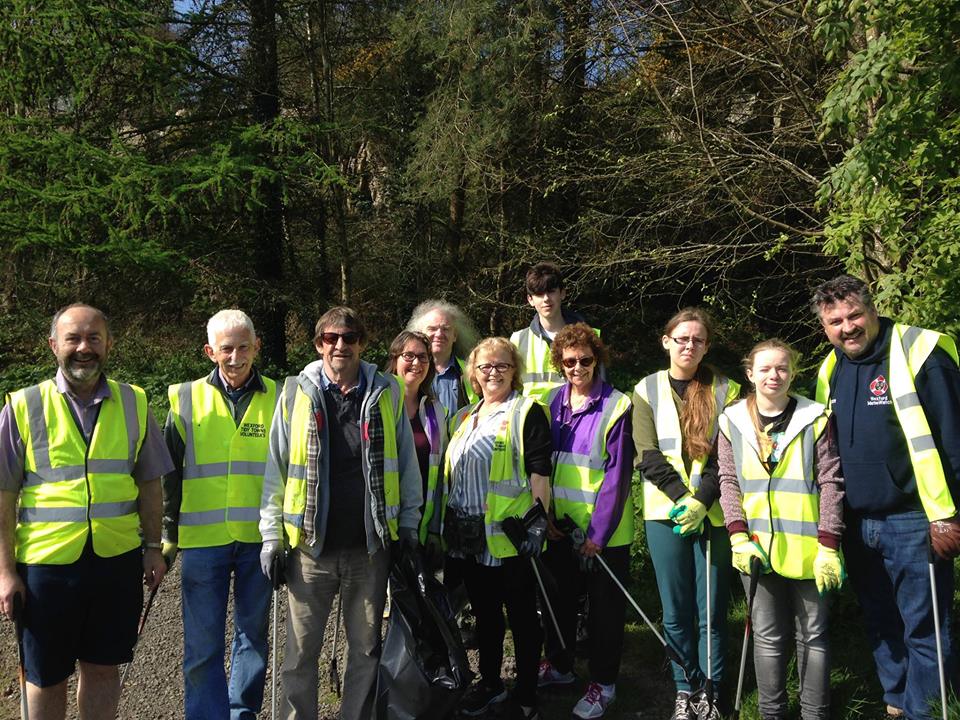 During the month of April several other projects were underway. Members of Wexford Tidy Towns identified places for new cigarette bins to go up outside premises in the town. A special thanks to Fun Palace on the quay who were very happy to have one outside their business and they also gave a €100 donation to Wexford Tidy Towns. We really appreciate it as we are a voluntary organisation and we will put the money to good use. Graffiti from Fettit's Lane was removed and great work was done to paint this and other areas around our town in April.
One of our Action Days took place in the Carcur road area (although tremendous work was done by our volunteers) we were so disappointed to see so much dog fouling, including many dog fouling plastic bags used and then just thrown over the wall! Wexford works with MuttMitts Ireland so there is a plentiful supply of dog fouling bags in the many dispensers and bins around the town, please use them and dispose of them responsibly afterwards. We recommend you always carry plastic bags if you are bringing your dog for a walk. A quick visit to local shops shows there are plenty of inexpensive choices available to buy as well as the many MuttMitt bag dispensers around town. So, there are no excuses please clean up after your dogs.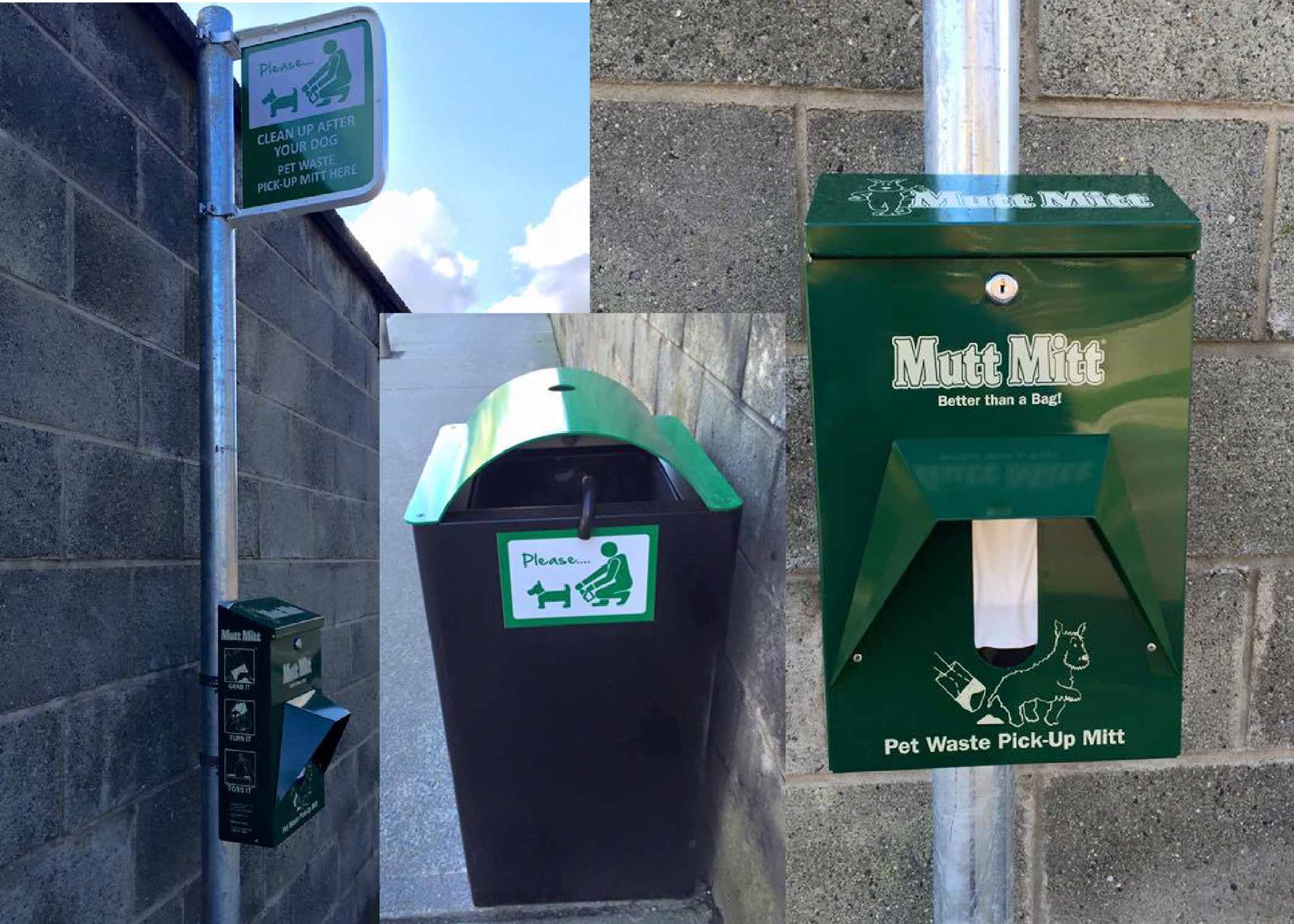 We have had some reports of illegal dumping, we encourage the public who see any illegal dumping to please ring (053) 9196313 or email environment@wexfordcoco.ie.
Wexford in Bloom are also working hard on getting ready for the Summer months ahead of flowering up the town with the support of local businesses and residents. So keep an eye out for the flower baskets and boxes arriving next month.
Thank you for the continued support from the Wexford Town community and our wonderful volunteers. Please come and join us if you can at any of our regular clean-ups, we need all the volunteers we can get. We need to keep our silver medal and work towards getting the gold award, and we can't do it without you.