Members of Wexford Tidy Towns recently attended the Wexford County Environmental Awards 2014. These were held in Ferrycarrig Hotel on Monday 10th November. It was great to see individuals and community groups being recognised for the important contribution they make to the local community and the environment.
Wexford Tidy Towns were delighted to receive two awards – The Gum Litter Taskforce Award and an Outstanding Individual Contribution Award.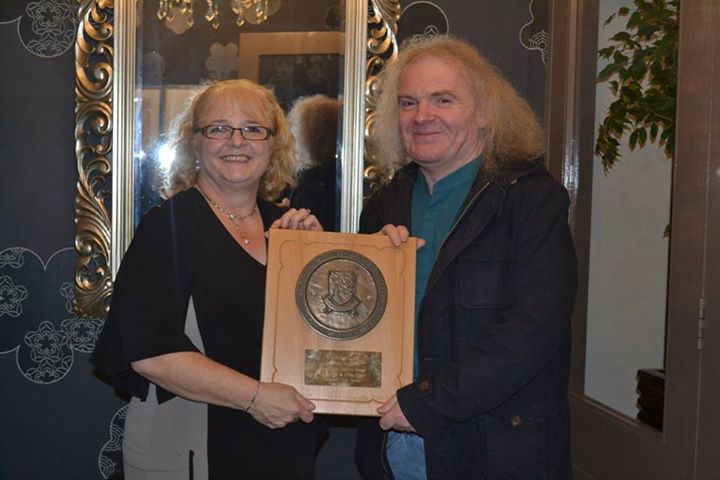 Denis Collins (Chairman) and Phil Murphy (P.R.O) proudly show our Gum Litter Taskforce Award they received on behalf of Wexford Tidy Towns.
Phil Murphy was also presented an "Outstanding Individual Contribution Award to the Environment" in recognition of her involvement with Wexford Tidy Towns. Well done to Phil, this was a well deserved award, due to all her hard work and time she has committed to Wexford Tidy Towns over the years.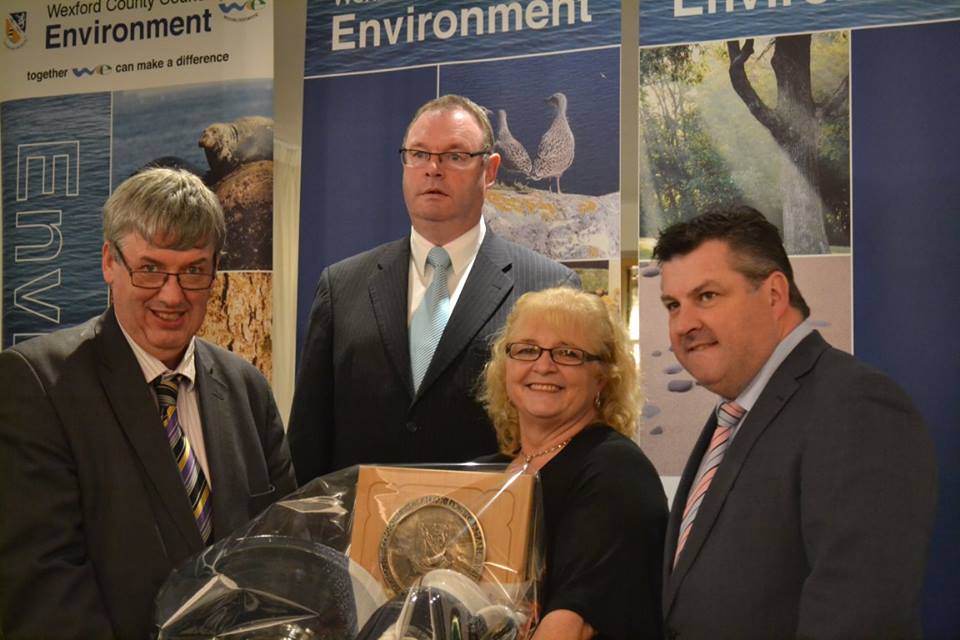 Wexford Business Expo
We also attended Wexford Business Expo in Whites Hotel on Thursday 13th November. It was great to meet members of the community and share information about what we do and how you can help us.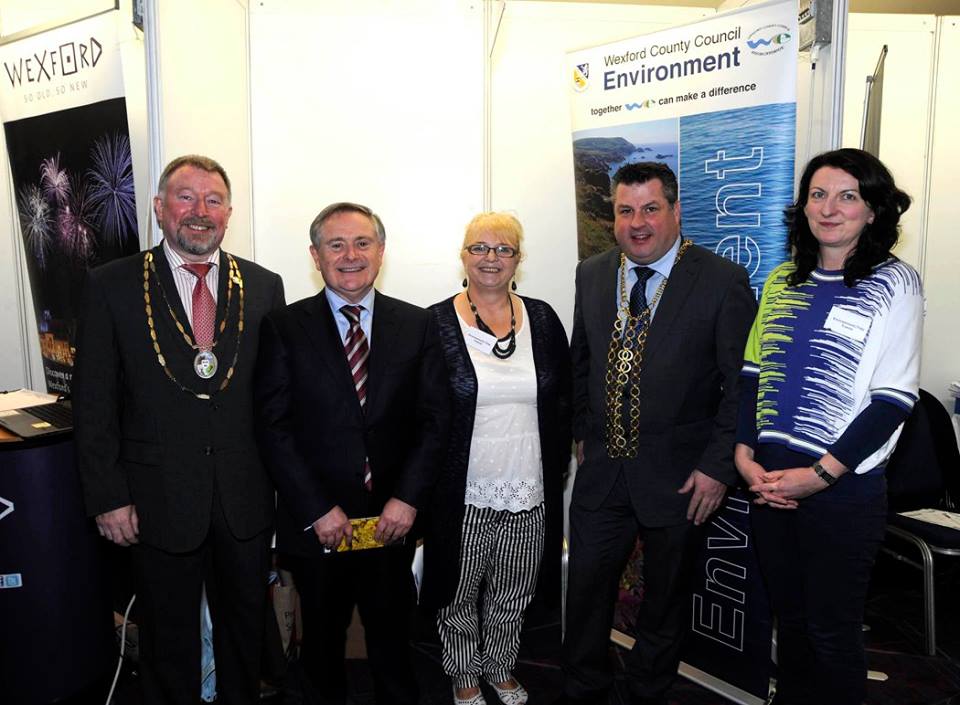 Overall this has been a great year for Wexford Tidy Towns having won Bronze in the Annual Tidy Towns Competition Awards 2014. Thank you to everyone who helped us throughout the year.