Thank you to all our hard working volunteers who took part in our micro cleans and action days in July, some more great work was done to enhance the appearance of our town. Our first action day of the month was on the 4th July which saw us meet down on the Quays to clean the area around the rocks where there were lots of discarded cans, bottles, coffee mugs, sandwich wrappings and more. Please remember if you are enjoying your lunch etc. sitting on the walls on the Quays to dispose of your rubbish properly and not just throw it down in on the rocks (they are not a bin!) it is harmful to the environment and is also very difficult to reach in between the rocks. All our volunteers on the day did tremendous work though to remove a lot of this rubbish.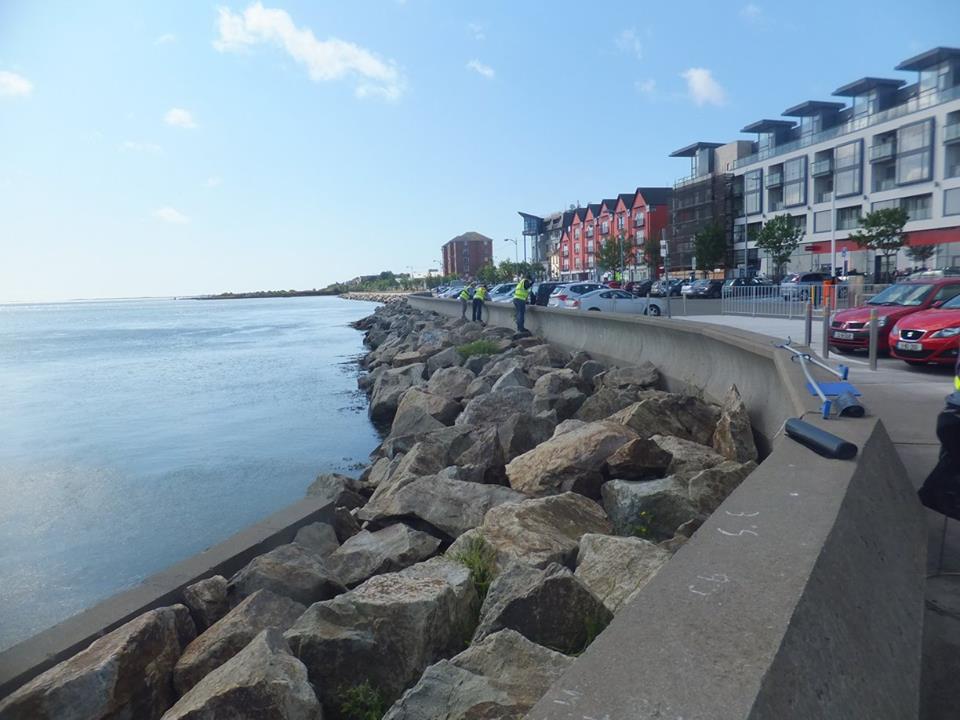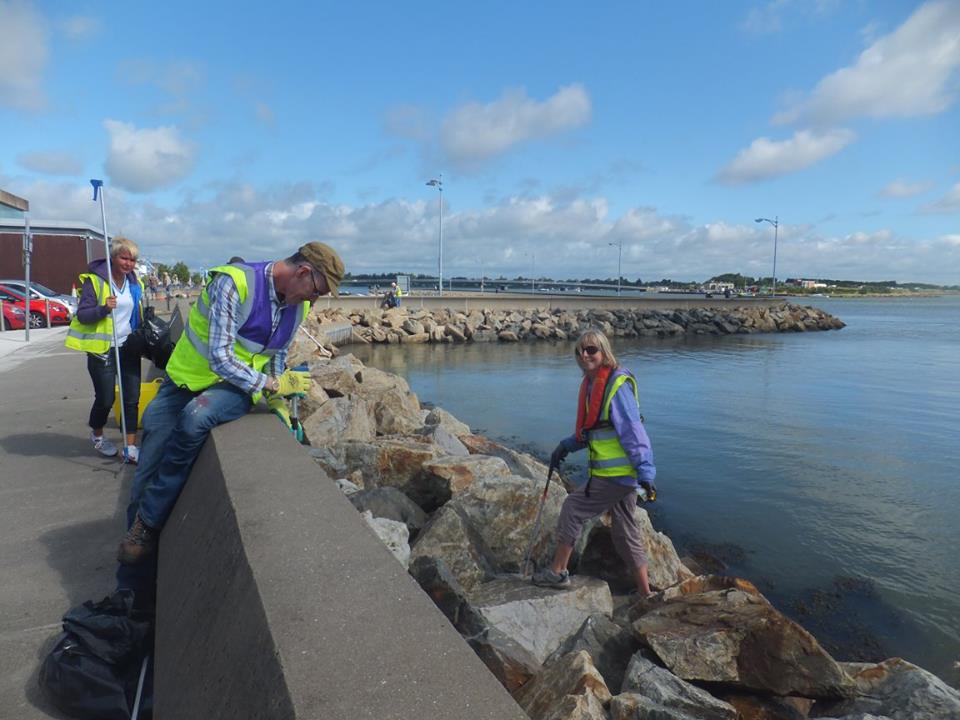 Our next big action day was on the 18th July where we met at the Nicky Rackard statute and tackled the alley leading from the bottom of Skeffington Street into McCauleys' car park. We painted, litter picked, removed graffiti and generally improved the area. It was in a bad way and got some great attention from our wonderful volunteers. Thank you to everyone who gave Skeffington Street an amazing facelift, the place looks fantastic.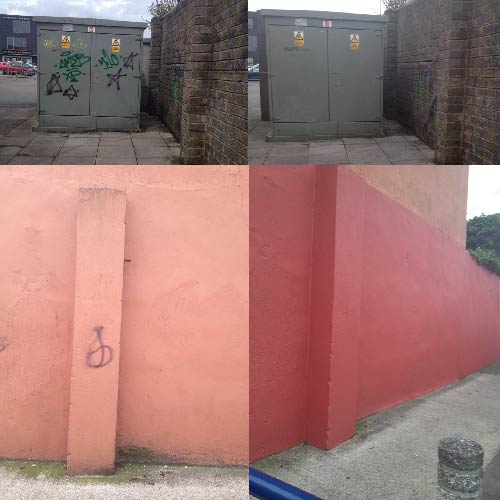 Well done to all our Wednesday volunteers too who come along every week to take part in micro enhancements in our town centre from litter picks (which include lots of cigarette butts!), painting and small maintenance projects. They are only one hour long and you can meet us at the bullring at 6pm on Wednesdays. We are always delighted when anyone joins us for a cleanup and if you can bring a friend with you even better.
We also handed out lots of cigarette butt storage cases this month to members of the public and local businesses during our activities to encourage people to stop littering their butts. Even if there is no bin nearby these cases can be used to store your butts safely in your pocket until you find one. Cigarette butts are one of our main pieces of litters we find during our clean-ups and cause huge problems for the environment as well as been unsightly. We can easily pick up 1000s of these during each cleanup. In the photo below taken by Denis Collins our chairman who counted 538 cigarette butts that he picked up just in the Bullring one night and there were others picking up equal amounts too. Please help us by stop throwing your butts on the ground if you smoke and instead dispose of them responsibly. We spend a lot of time picking up butts that could be better used on other projects.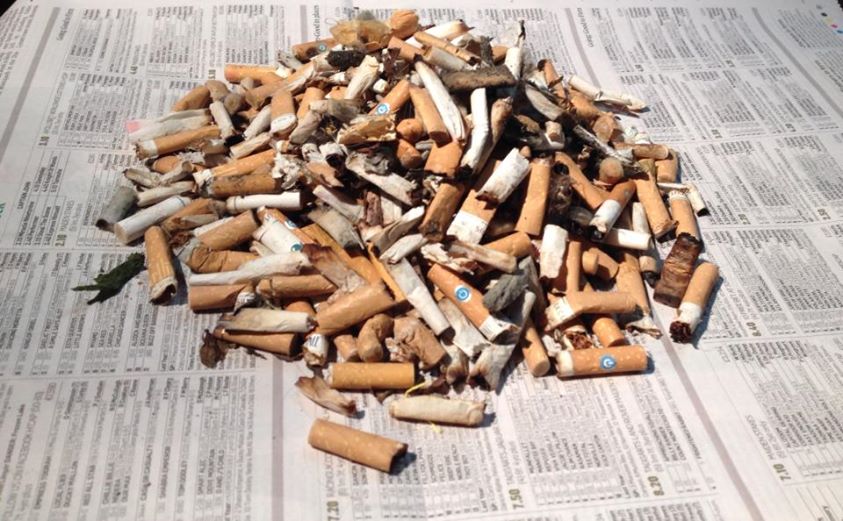 A big thanks also to all our residents who continue to keep their own area clean. There have been great projects going on from installing new flower beds, frequent cleanings and painting community areas. Well done to all the residents for their great efforts you are a credit to your community. Please keep up the great work, by everyone keeping you own place clean and being responsible when you are around the town together we can keep Wexford clean and beautiful, more information on the next action Saturday in August will follow shortly.