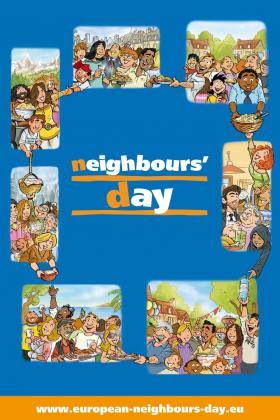 The Love Redmond Park group invites you to join them in Redmond Park on Friday (May 30) at 10.30am for a complimentary cuppa and a chat. The occasion is EU Neighbours' Day, an event which is celebrated by people all over Europe.
Special guest is gardening enthusiast, author and keeper of the "Trevor's Kitchen Garden" blog Trevor Sargent. He will speak (briefly!) on the subject of Transition Towns and how strong community resilience can not only help us deal with the challenges that lie ahead but also bring us closer together. Please bring your friends and neighbours along with you. This is a free event so you don't need to pre-book. However, please let us know in advance if you will be coming so we can put you in the pot!
EU Neighbours Day is supported by Wexford Borough Council.
Note: this event is weather dependent. If in doubt, check Love Redmond Park on Facebook.