Thank you to all the members of the Wexford community, business owners, residents and visitors alike who have done a great job trying to keep outside their own homes, shops and premises litter free. Wexford Tidy Towns will be attending the Tidy Towns results in Dublin on Monday the 28th September so we look forward to seeing what the final results are then. Best of luck to everyone involved in Tidy Towns.
Thank you also to everyone who joined us in August and September for our weekly cleans on Wednesday evenings or one of our Action Days on Saturdays. We met for our Action Days in August on the 8th to tackle the South of the Main Street and Peter's Square and on the 22nd to paint, litter pick and weed along the Quay. We also had some visitors to our town, a group of young Canadian Christians, in August who teamed up with members of Wexford Tidy Towns and achieved some fantastic work during their visit to the town. They were responsible for the newly painted rails in Redmond Square and at Common Quay. Thank you for all your help. it was lovely getting to meet you. We were very happy with all the work that they did while visiting Wexford.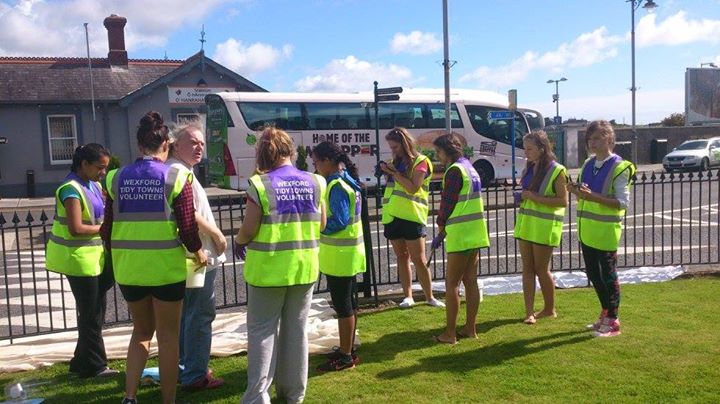 In September we continued with our weekly cleanups on Wednesdays and Action Days on Saturdays. We met at Peter's Square on the 12th and on the 19th a group got involved in a beach clean on Kaat Strand. Here are some of our volunteers on the day cleaning up our coastline.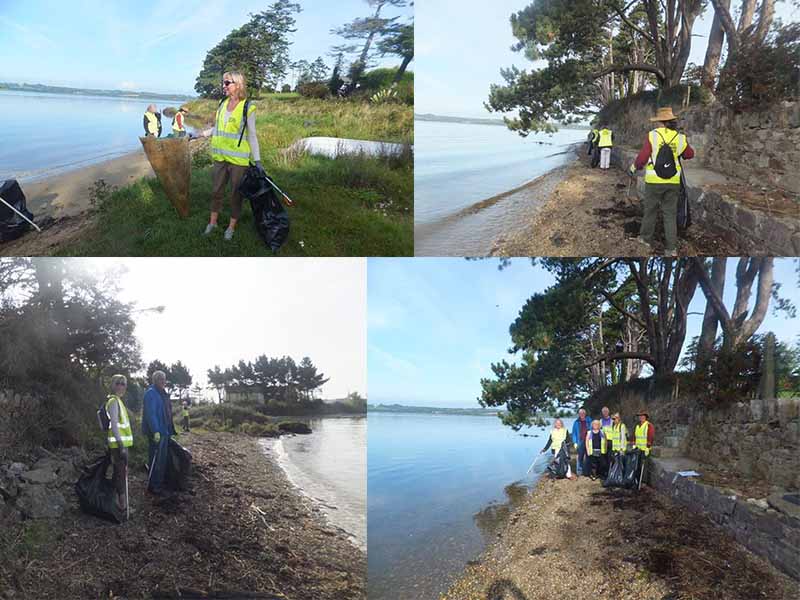 If anyone would like to join us for one of our activities we regularly update our website, Facebook and twitter with details of our next meetup or send us a message on Facebook and we will add you to our contact list. We need all types of people to join us, there is something for everyone so we hope to see you at a cleanup soon.