Wexford Tidy Towns attended the annual Tidy Towns Awards, on Monday 28th September 2015, for the final results of this year's competition. Martin Kelleher, Managing Director of SuperValu, the competition's main sponsor for 24 years, was there to present prizes. This year had the highest number of entries to date with 862 towns and villages entering the competition.
We were really happy with our achievement in 2015 Tidy Towns Awards receiving both the Bronze Award and the National Gum Litter Award again. Wexford Tidy Towns were also the first winners of the SuperValu National Diversity Award. The SuperValu Diversity Award is new to the competition this year. This award recognised our groups efforts to include all the community on an inter-generational and inter-cultural basis, on both the committee and the work our volunteers do. We showed we have a shared goal of bettering the community by working together and involving all members of the community, which is what the spirit of the competition is all about.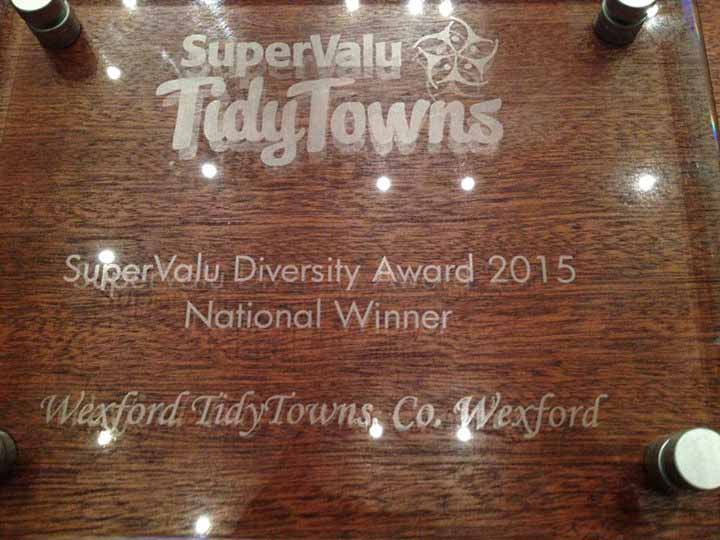 Overall it was a very rewarding day and was great to see our hard work being recognised on a national level. We would like to thank everyone involved, all our volunteers and members of our committee, because if we all didn't work together we would never have achieved this fantastic result. Well done to everyone who has contributed in any way over the last year. We look forward to maintaining and improving our current standard in the Tidy Town awards and will see what next year brings! Come along and join us at any of our regular clean-ups and Action Days.
See the 2015 report here: 2015 Wexford Report