Wexford Tidy Towns was hard at work during the last few months of 2016. October is always a busy month in the town with the Opera Festival when we welcome lots of visitors to our town. Thanks to Danny Conway and Barnardos who had Wexford Tidy Towns as their Heart of the Town Theme in their window during the Opera Festival. Well done to Wexford Tidy Towns volunteer Philomena Murphy also who was put forward by Chris Culleton and others for all her voluntary work with Wexford Tidy Towns. She was nominated for a volunteer prize from Southeast Radio and enjoyed a lovely night out at the Opera during the festival, well deserved.
On November 3rd Denis, Mary and Phil were off to Tipperary to collect our first ever Sliver medal at the Tidy Town Awards Presentation Ceremony, it was great to meet all the winners of Tidy Towns on the night.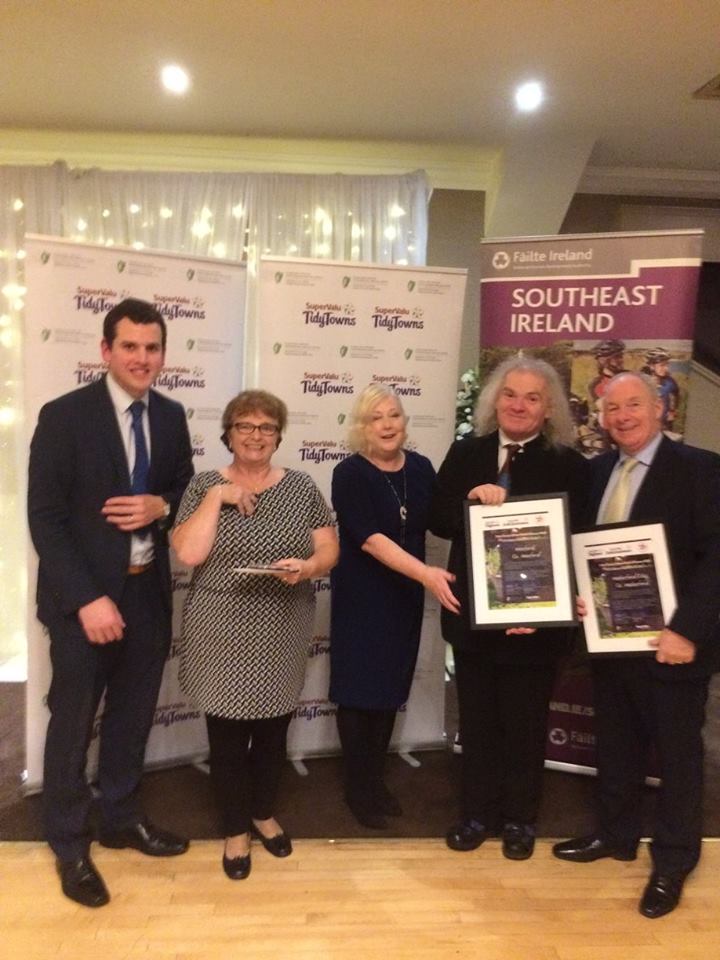 Thank you to everyone who looks after their own work place and home, by taking pride in your premises, and all the people who supported us during the year. Without us all working together we wouldn't have achieved the silver medal. Thanks to several local businesses, who have donated plants and shrubs, we have been able to flower up many areas of Wexford. We also want to say a big thank you to Tesco Wexford for their kind hospitality, providing us with a lovely room with lots of cakes, biscuits tea/coffee for our monthly Tidy Towns meeting. We really appreciate the warm welcome.
Tidy Towns would like to thank all our volunteers who join us regularly on our clean-ups, during the last few months they have done tremendous work keeping areas such as the Bullring, the Main Street, Whiterock Hill, Talbots Green, Peter's Square and many more clean and tidy. We would love to see some new faces so please join us in the New Year and help us keep our silver award and work towards the gold award next! Looking forward to working with you all again in 2017.